The quick way to share lists for anything.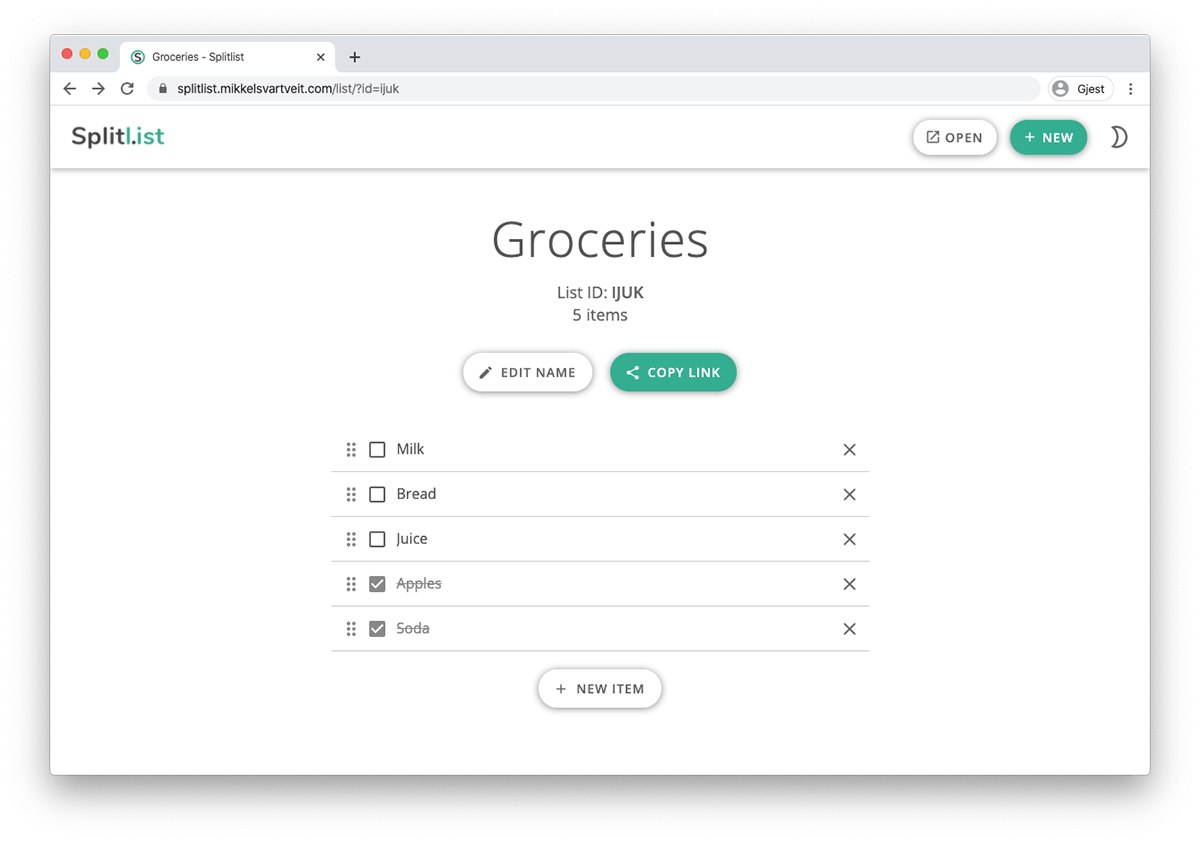 Getting started with Splitlist couldn't be easier. No registration required - simply click the create button above to make a list, and start typing right away. It's that simple!
Share your list with the click of a button. Just toss the link to your friends or family members, and you're ready to start collaborating on grocery lists, to-do lists and more.
Does your device have a web browser? Then it works with Splitlist. Access and edit your lists on your phone, tablet or computer. The lists will sync on all your devices in real-time.